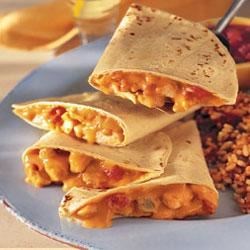 Cheesy Chicken Quesadillas from Allrecipes.com
I got to thinking about coupons this last weekend and I want to get better about printing them off again. I was pretty good for a while, far form an "extreme" couponer, but I just got out of the habit. It's nice to save $10-15 a week for us, especially when we normally only spend about $100 on groceries.
I hope everyone has a great week!
P.S. Yesterday was my Mom's birthday! Happy Birthday, Mom!