Ok, so I didn't take any scrapbooking pictures yet, because I have one house page I'm almost done with and one more to make and I want to take pictures of 'em all together. I'm going to go on a font search tonight and see if I can find some cool ones to do journaling with. I've got really horrible hand writing so it just doesn't look good when I write something out. I need to get some better hand writing!
But I do have pictures to share! I have some 3D Ultrasound pictures. We'll get more tomorrow, I've been drinking my water today, though I haven't quite made it to a gallon. I think I'm plenty hydrated, I just hope I can keep from coughing while she's trying to scan. I've caught myself a little cold over the weekend, sore throat, mildly congested nose, slightly light headed and mild headache. Nothing that's going to kill me, just enough to make me feel like crap. What do you say we see some pictures now?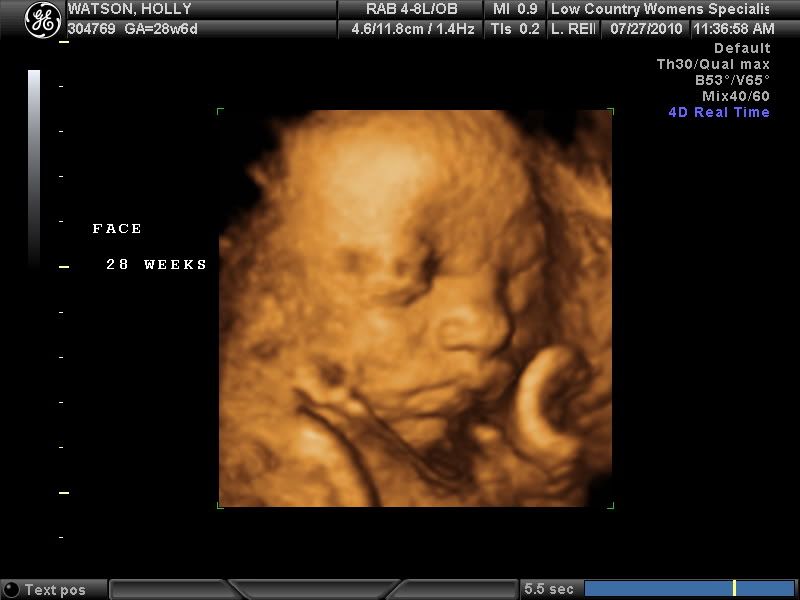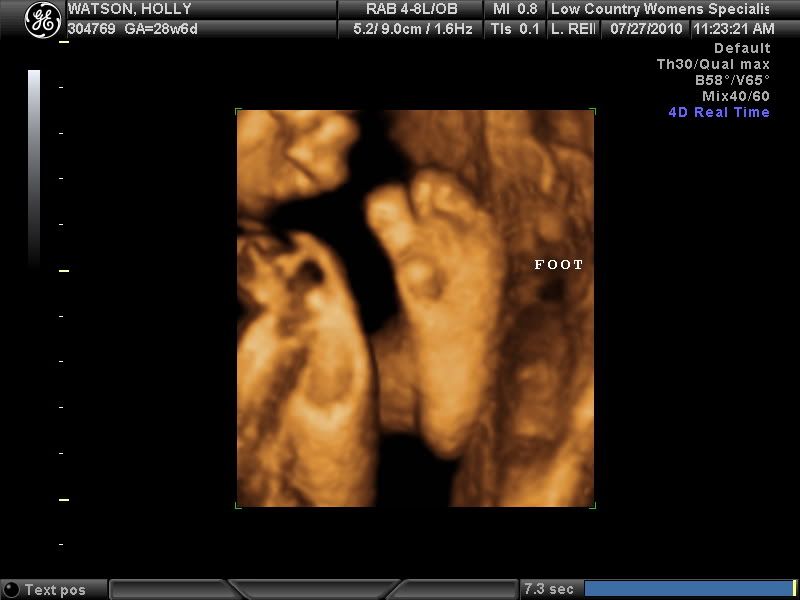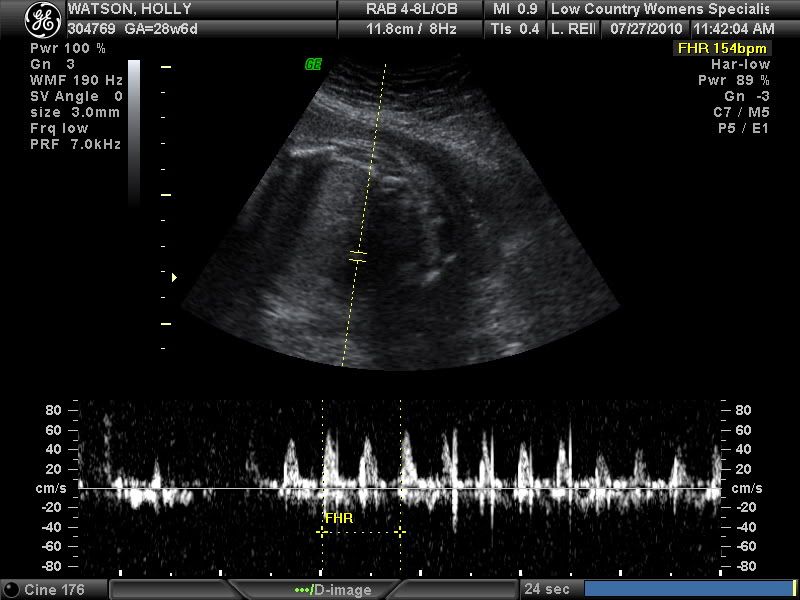 I can't seem to link to the photos for the full version right now. The second picture down has a link and you can click
HERE
.