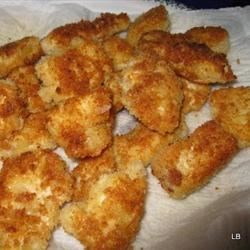 Baked Chicken Nuggets from Allrecipes.com
We're also going to grill out one night this week but it seems silly to put hotdogs/hamburgers on the list there. I also didn't make the ham last week, so I'll be doing that tonight.
In other news I managed to cut myself twice cooking dinner last night. Geez. I was all worried about using the mandolin slicers but apparently I should have feared the knives.
Hope everyone had a good weekend.
- Holly