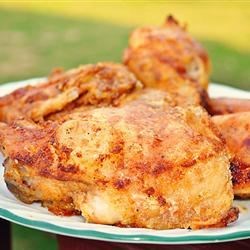 Shake and Bake Chicken from Allrecipes.com
I didn't make the shake and bake chicken this last weekend so I'm making it tonight. So simple and easy! This crockpot lemon chicken doesn't get much simpler either!
The recipe for Crockpot Lemon Chicken is another one I found on pinterest with a link that led nowhere. The exact quoted text is a little garbled but here's what I'm going to do and I'll modify the post if I change something while I'm cooking it.
Recipe:
Crockpot Lemon Chicken
Ingredients:
1 Packet Dry Italian Dressing Packet
(I'll just use Italian seasoning, I couldn't find any italian dressing mixes at the store.)
Directions:
Layer the butter, chicken and Italian dressing mix, followed by the lemon juice. Cover and cook on high 4-5 hours or low 6-8.