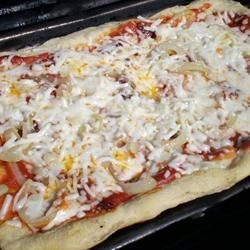 Pizza Dough from Allrecipes.com
Our recipes this week:
Homemade Shake-n-Bake
Slow Cooker Pot Roast
Frito Pie
"Master" Pizza Dough
Okay, I tried to steer clear of chicken as much as I could this week but I couldn't go without any. It's the only thing we all enjoy eating, which is hard to find in this house of picky eaters.
We all really liked the
Lemon Garlic Chicken
from last week. It smelled fantastic while it was cooking, tasted great and reheated well. We didn't have any left overs to freeze, so I'll try that next time and see how it turns out.