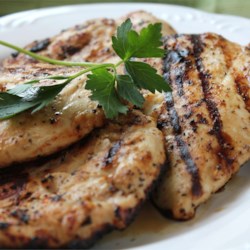 Grilled Chicken from Allrecipes.com
Grilled Chicken
One Pot Chicken Lo Mein
Grilled Cheese Roll Ups
Pita Pizza
Summer Squash (hand written recipe)
Our goal for this summer is to grill food twice a week. It's incredibility cheap, decent for us and easy. Could it get any better? I am going to try to add a (non canned) veggie each time we grill out. I might do a potato or fries if we have hotdogs or a squash recipe if we eat chicken. You get the idea. Sly and Sylvester won't eat squash, but maybe they'll try it again eventually.
I found the website for the
Summer Squash
recipe on
Pinte
rest
. I love that website. I've gotten a serious kick out of looking at the vintage recipes, especially the hand written ones. It makes me wish I could get my hands on any of my grandmother or great-grandmothers recipe books!