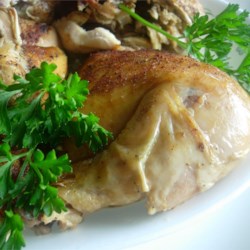 Slow Cooker Whole Chicken from allrecipes.com
So, we are still eating Thanksgiving left overs. But I've got to cook some chicken or something because we devoured all the turkey already! We barely have any ham left. But plenty of sides, so we needs some meats!
I hope everyone had a fun, safe and calm Thanksgiving! I'm very thankful our holiday wasn't stressful. Not much worse than freaking out all day and not enjoying your family and friends.