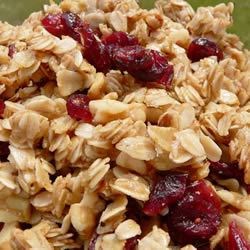 Stove Top Granola from Allrecipes.com
The ham and cheese rolls are basically like the ones I always make but the layout looks easier. I'm all about saving time!
The Black Bean Quesadillas I made last week were delicious! I liked them enough to freeze the left overs for lunches. We also really, really enjoyed the Zesty Chicken. So good.