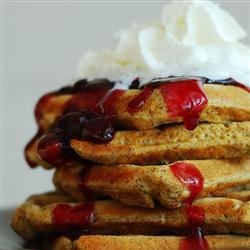 Whole Wheat Waffles from Allrecipes.com
Okay, doing a menu right after you've eaten something is not easy. Nothing really sounds good. :p My little one is sick too, so that has made this week a little more difficult. I'm not really sure how well we'll stick to it, it depends on his stomach.
I wanted to note, that in addition to what I list here I usually do something easy, like plain pasta one night, hamburger helper, grilled hotdogs or something like that. I usually make Sylvester mac n cheese once a week for lunch, things don't really have a recipe. Plus, we eat left overs a lot.
I hope everyone has a good week,