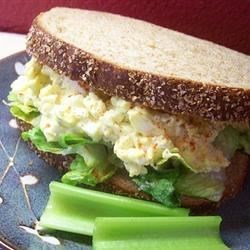 Egg Salad from Allrecipes.com
Black Bean and Corn Quesadilla
Suzy's Redskin Mashed Potatoes
Grilled Chicken and Herbs
Egg Salad
Snack Time Granola Bars
French Bread Pizza
So... the construction we thought would be done last week... still on going. Still no new floor, still working on the door. Hopefully it will be done today. At least the sun is finally shining! I feel like it hasn't been out all week - which really starts to drag when you've got a toddler trapped inside.
I also went to the dentist today and got my tooth fixed, yay. At least, I hope so. If this doesn't work it it means I have to have a root canal... Really, really hoping it's fixed.
I'm off to soak up some more sun before it goes away again. Sun and knitting, perfect way to spend the day.