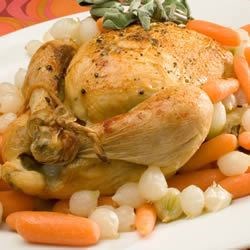 Slow Cooker Whole Chicken from Allrecipes.com
Monday:
Hotdogs - We didn't grill last night
Tuesday:
Left Overs
Wednesday:
Cube Steak
Mashed Potatoes
Thursday:
Left Overs
Friday:
Slow Cooker Whole Chicken
Saturday:
Left Overs
Sunday:
Double Decker Tacos
My husband makes his cubed steak - he puts flour, salt and pepper in a shallow dish, coats both sides and then fries it in cooking oil on the stove. I don't know the gory details but I'm sure I could find out if you'd like. I'll try to snap a picture of them later.
I think I've mentioned it before, I use AllRecipes.com for my menu planning. I paid $22 for two years of meal planning, which is a great price. I don't only use recipes off there, but I add the others I find online to my menu and then I can print my menu off. It will also let you print a shopping list and/or recipes.