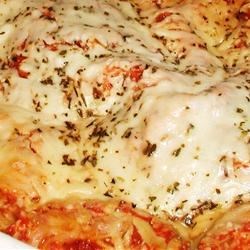 Lasagna from Allrecipes.com
Monday:
Hotdogs/Chicken - having guest over, easy to cook.
Tuesday:
French Bread Pizza
Wednesday:
L

eft Overs
Thursday:
Easy Shak
e and Bake Chicken
Friday:
Slow Cooker Lasagna
Saturday:
Left Overs
Sunday:
Beef/Chicken Marinade
Last week I made the Honey Garlic Chicken and I thought it was really good. I don't normally use chicken thighs because they're a little more fatty (and slimy) but these came out fine.