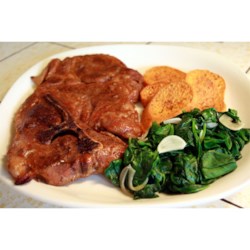 Monday:
Taco Casserole
Tuesday:
Pizza Casserole
Wednesday:
Family Night
Thursday:
Slow Cooker Chili
Jim N Nicks Biscuits
Friday:
Left Overs
Saturday:
Marinated Pork Chops
Sunday:
Left Overs
The pot roast was fantastic Saturday. I took Friday night and cut the roast in half (it wouldn't fit in the crockpot whole), then I covered it in a little olive oil and one pack of onion soup mix. I was afraid it was going to be too salty/onion-y because I went ahead and put another mix in on Saturday as it cooked, but it turned out great. I also didn't use cream of mushroom soup, I used cream of potato. No one here likes mushrooms, so I figured that'd be a good substitute.