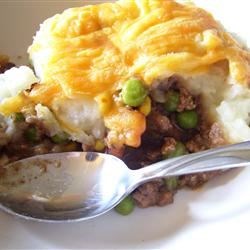 Picture featured from Allrecipes.com Shepherd's Pie
Monday:
Tender Italian Baked Chicken
Tuesday:
Pepperoni Roll Ups - These make GREAT left over lunches.
Wednesday:
Hamburger Helper - We want to clear these boxes out.
Thursday:
Taco Bake - I have way too many Crescent rolls.
Friday:
Chicken Helper - Way too many here too.
Saturday:
Shepherd's Pie
Sunday:
Left Overs
Sly goes back to work his regular schedule this week, so it's time to make stuff that reheats well. We have way too many of those "whatever helper" meals in the pantry. Neither of us are huge fans of them, so it's time to get rid of them.