Sly and I haven't felt very good this week, so we've been taking it easy. Sly's been doing a lot of school work but I haven't been doing a whole lot of anything. I made one crib sheet and a hat this week. I want to make a pair of mittens tomorrow and more sheets next week. I'd like to get the curtains made too if I can! We also got our kitten Solomon neutered today, poor guy's been sleeping ever since.
Here's the crib sheet and the Precious Moments blanket and the fleece blanket my grandmothers sent me.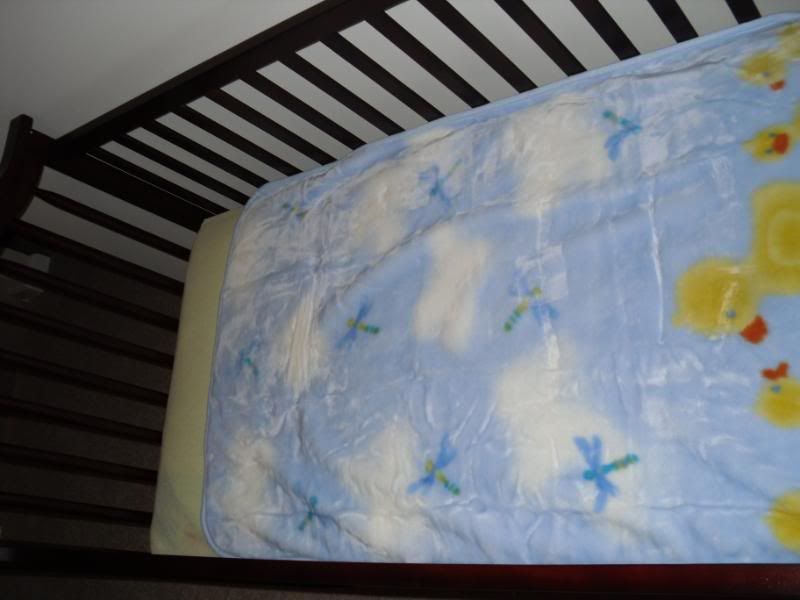 Here's another hat I made today while watching back episodes of Royal Pains. It was super quick to make. Sorry about the blurry pictures, I'm still trying to figure out the new camera.
Here's
the pattern for this hat, btw.
I'm still having problems linking to photos through blogger, I wish I could figure it out. I'd like to link to the larger copy of the image if you click on the image itself, if anyone has any tips. Thanks!